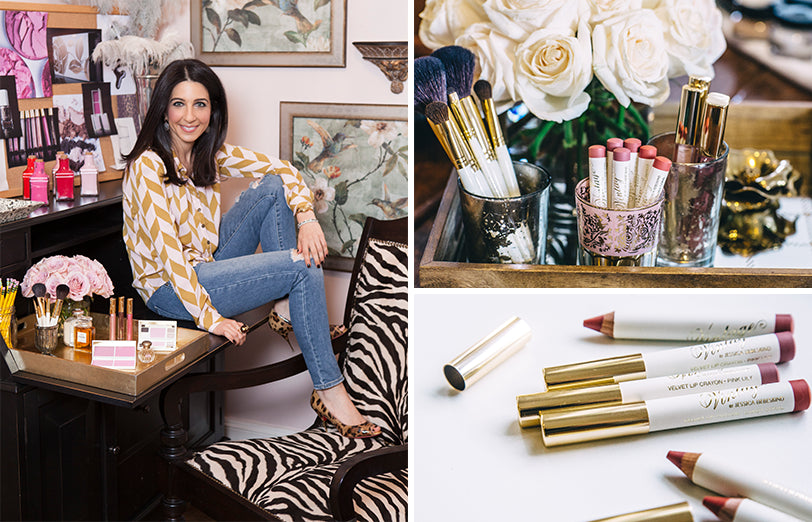 Happy 2017!
New and exciting things are happening over here at the VINTAGE Cosmetics headquarters, and I couldn't be more thrilled to give you the juicy details.
We started a blog, Living Vintage. For the first time, I'll be sharing my advice on beauty, make-up, and lifestyle all in one place so that you have everything you need to feel pretty and polished everyday.
Starting this month, I'll be making myself available as your personal make-up advisor (details to come on Thursday!). Plus, you'll have the opportunity to receive a few free gifts throughout January, so stay tuned.
Over the past 20+ years as a celebrity make-up artist and cosmetics developer, I've been lucky enough to make a career out of my passion: to help women feel pretty in their own skin. I love witnessing a woman's disposition shift the moment she sees her face with touches of beautiful make-up...
Her smile widens.
Her eyes brighten.
And I can tell she feels beautiful.
When a woman feels pretty, she shines. THIS is the moment I live for.
I launched VINTAGE Cosmetics to give women easy access to this experience each and every day. By creating a collection with all of the essentials, you have wearable make-up designed to highlight your natural beauty. Small, powerful touches truly produce major results.
Eyeshadow palettes that brighten and define the eyes.  Face powders that illuminate the skin and deliver the perfect glow.  And glosses that sparkle with just a touch of color on the lips. I believe that the right make-up makes feeling pretty, easy. And that's what I want for you this year.
Stay tuned for my email on Thursday, where the very first gift will be revealed.
xoxo
Jessica
9 Comments