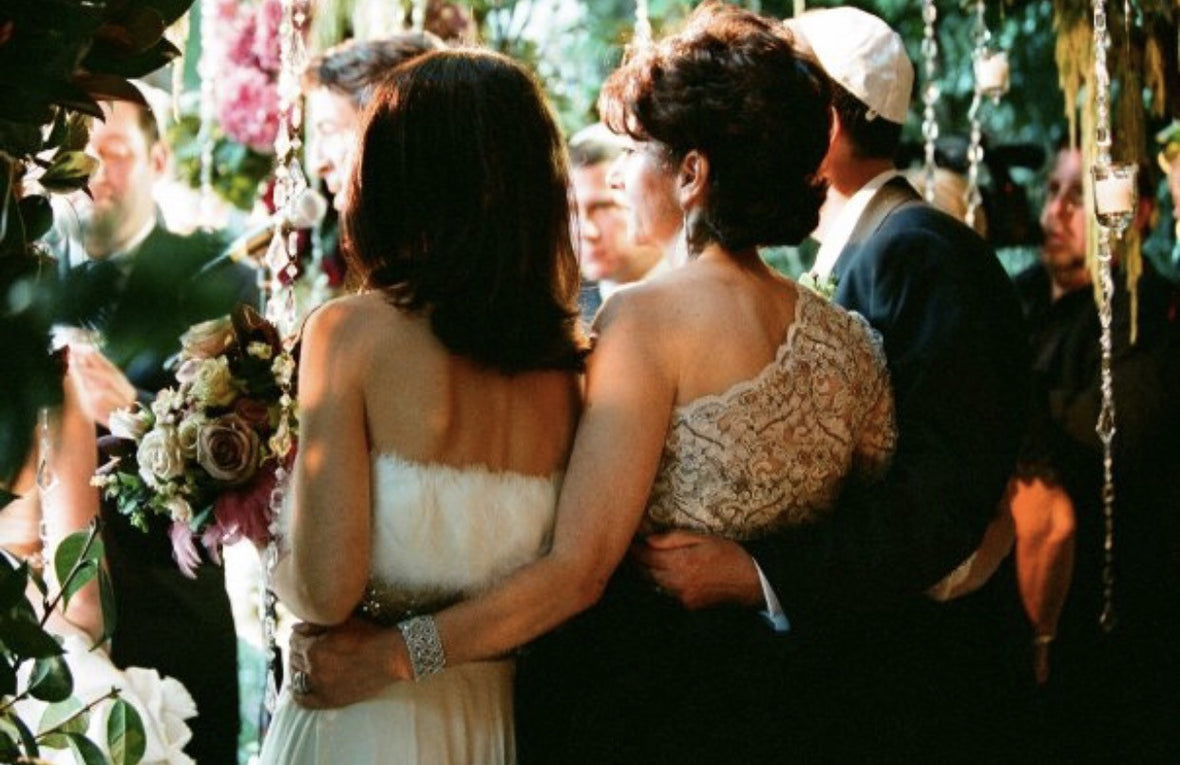 The most beautiful, hardest working woman I have ever known is my mom Joyce. I have her to thank for so many things, but the greatest gift she's given me is the ability to see the beauty in others and my work ethic.
Growing up, she would always say that I could become whatever I wanted to be. And that gave me the courage to do a lot of things: pursue an acting career, start a cosmetics company in college, and to later become a woman with a sense of deep self-worth.
When I was little, my mom would go to the salon every Saturday, and I would tag along. (That was our day together because she worked full time.) I loved being with her and watching as she got her hair styled, make-up and eyebrows done. It felt so special, and it was what truly sparked my interest in make-up and beauty. Not to mention, her love for self-care completely rubbed off on me. To this day, I make space in my schedule to get pampered and pretty and surround myself with beautiful things, like flowers (you know I'm obsessed!).
These days, the two of us still love our quality time together. When I'm home in California or she's visiting here in New York, we browse around our favorite discount stores, take trips to gourmet food shops, discuss current events, and share stories and tears over a delicious glass of wine. But mostly she likes when I sit her down to do her make-up!  You know, regular mother/daughter things.
I am so grateful for the way bits of her have become bits of me. We both love pink and soft purple. We both love flowers. We both love make-up. And we both tend to see the beauty in others. It's so lovely to think about the things I share with her.
What do you share with your mom? What has she taught you? And what bits of her have sprinkled on you? Share with me in the comments below.
Pictured here: me, mom (and dad) watching my sister get married.
Xo Jess
4 Comments