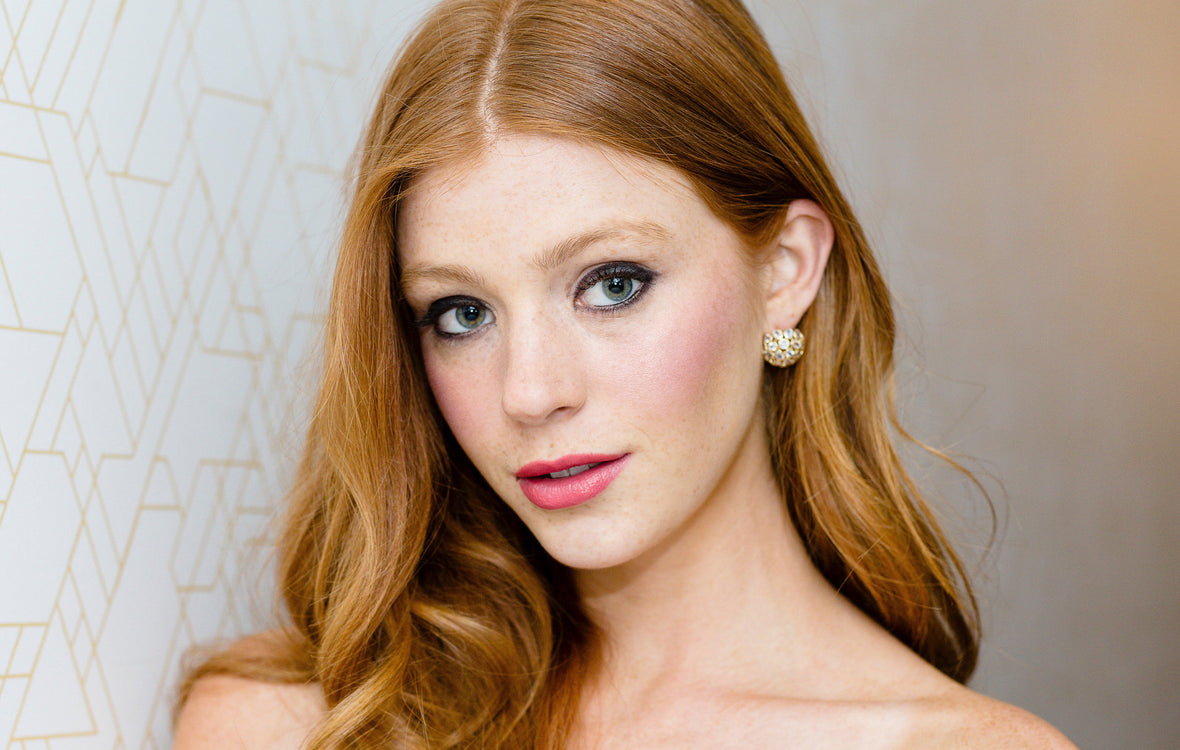 Here's one simple truth: every single woman looks amazing in pink. Not because it's a traditionally feminine color, but because it enhances the naturally pink tones found in your lips.
The result: that perfect no make-up, make-up look.

The question is, how do you choose your perfect pink? How can you tell if a shade matches your natural lip tone or not?

Not to worry! I'm going to walk you through a very simple process to help you make the right choice.

Step 1: Lip Color
Take a look at your natural lip color, without any make-up on at all. Determine whether they're rosy pink, pale pink, or a deeper mix of tan or blue pink tones. Once you've know this key detail, you'll be much more empowered to find a color that works for you!

Step 2: Personal Style
As you can imagine, there are lots of lip colors, textures, and finishes to consider. So you want to think about your style first. Are you a girly girl who loves sparkle? Are you a classic beauty who appreciates a matte finish? Or do you enjoy being your own make-up artist and layering your lip products? Once you've chosen the right finish, you'll want to match it up with your natural lip color so that you've identified your baseline, everyday go-to color.

Step 3: Create your lip wardrobe.
This is the fun part! From here, you can play with lighter and darker shades in your perfect pink color palette. Go from a neutral shimmer
to a bold pop of color, and everything in between.

To make creating your lip wardrobe easy and versatile, VINTAGE Sparkling Lipglosses and Velvet Lip Crayons were designed to bring you diverse finishes in shades that look good on everyone.

Our glosses offer a sheer wash of color while still giving the lips a gorgeous sparkling shine and all include a hint of pink. (That's my secret to creating wearable lip shades!) It's literally like jewelry for your lips!

Our crayons are creamy, velvety and smooth offering a more matte finish to the lips without drying them out. They're easy to apply and can be layered beneath a gloss for extra color.

If you prefer pale or neutral tones, I suggest choosing:
The Sparkling Lipgloss in Snowflake or Pink Sequin
The Velvet Lip Crayon in Pink Lily or Vintage Rose

If you'd like more color, go with:
The Sparkling Lipgloss in Rosebud or Papaya
The Velvet Lip Crayon in Candy Coral

Start finding your Perfect Pink here.

Which pink do you feel drawn to? Tell me in the comments below. And if you need guidance on choosing your perfect shade, email me at info@vintagecosmetics.com!
xo Jess
1 Comment